ATP Rome nadal victory over Germany about Rome masters, Rome masters champions, in the "Dana" 57 meetings, rafael nadal with a 2-1 victory over djokovic, Rome masters champions for the tenth level, about 36 masters title record at the same time, will also be fighting the record close to 28, 29.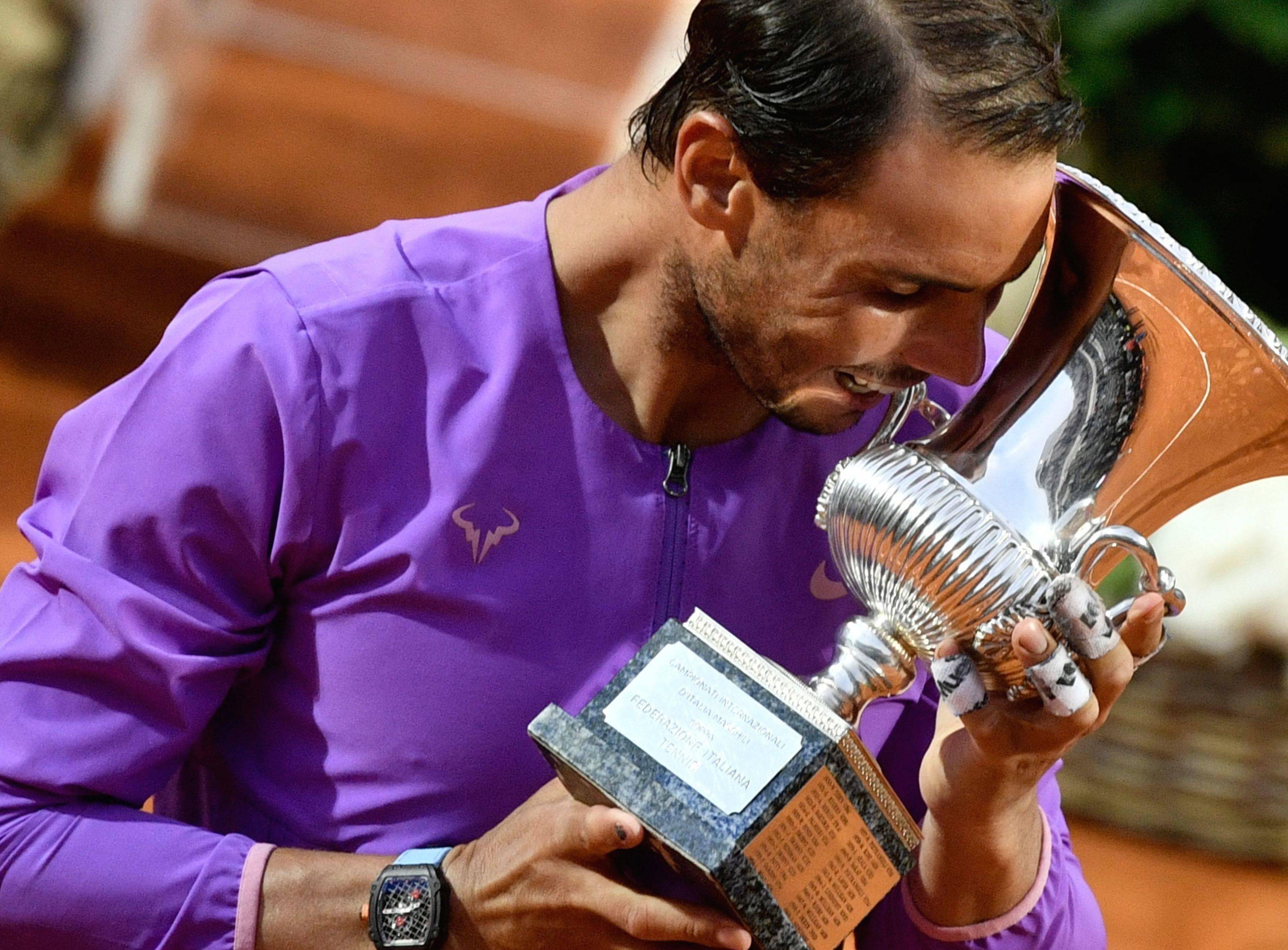 Nadal lost to Lublev and Zverev in the last eight of the year's first two clay-court tournaments in Monte Carlo and Madrid. Djokovic's clay-court season was even worse, with third-round defeats to Evans in Monte Carlo and semi-final defeats to Karatsev in Belgrade before he withdrew from the Madrid Masters.
Arrived after the Rome Masters, Nadal and Deyo is not plain sailing. Nadal had saved two match points after dropping a set in the third round against Shapovalov. Deyo's path to promotion was even more thrilling. The Serbian played a rain-drenched one-day double on Wednesday, beating Sisipas and Sonegal in three sets in a match that took more than six hours.
At last, after a week of twists and turns, upsets and epic matchups, Djokovic, who is in his 11th Rome Masters final, faced Nadal, who is in his 12th.
"I don't have much time to recover. I want to be healthy for the final. That's the basic condition against Nadal." "We've played each other many times, but there's still an excitement every time we play," Djokovic said of the player he has played more than any other in his career. Playing against him on clay is a boost for me."
Despite Djokovic's match record of 29-27, his last clay-court victory over Nadal came five years ago at the Rome Masters. Nadal won the opening set 7-5 with a crucial break in the 11th game. In the second set, Nadal came back from a strong Djokovic comeback and missed his only break point. Djokovic converted two of three break points to take the match 6-1 to a tiebreaker, before winning the set 6-3 to beat Djokovic 2-1 on aggregate.
Nadal's 10th Rome Masters title brings him even with Novak Djokovic for the most Masters titles in history with 36.