ATP Miami Masters champion born! A new master of men's tennis has been born in Poland. The Polish player became the first Polish player in history to win the ATP Masters with a 2-0 victory over Italian starlet Sinna.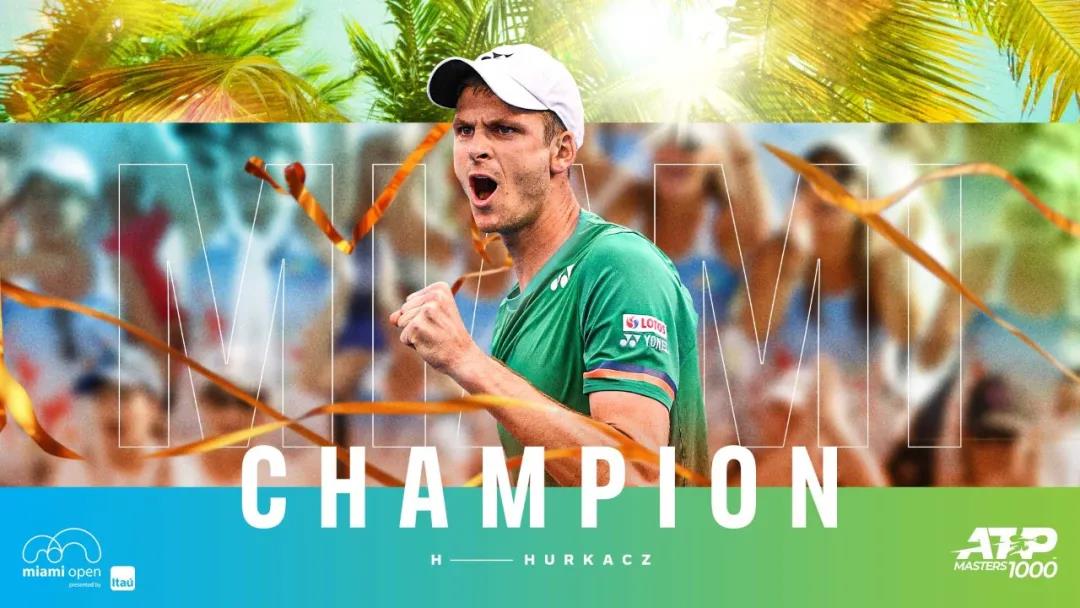 迈阿密大师赛赫卡茨夺冠,男子网球新大师诞生
Influenced by the epidemic and the injury of the players themselves, this year's Miami Masters lineup is not complete. This is the first Masters tournament since 2003 where the trio of Federer, Nadal and Djokovic will be absent. High-ranked players such as Tim, Wawrinka and Monfils are also not on the list.
World No. 37 Hecatz and No. 31 Sinna met in the final. Hecatz beat Sinna 7-6 (4), 6-4 in the final to become the first Masters champion outside the TOP30 since 2005.
At the post-match ceremony, Heckatz referred to compatriot Swartek, four years his junior, who became Poland's first ever Grand Slam winner when she won the French Open last year. "I'm incredibly proud of Iga (Svatek). She's been amazing at the French Open. Her victory gave us the belief that our Polish players can also win these big championships."
Five of the six matches played in Miami have been against opponents ranked higher than Heckatz, including No. 5 Sisipas, No. 8 Lublev and No. 11 Shapovanov
Hercatz Miami's victory lifted her to a career-high world ranking of 16th this week.