Featured Players for 2018 Shanghai Rolex Masters
As one of the world's nine races and the only ATP top-level event outside North America and Europe, the Masters rules that the top 20 men in the world will be forced to compete on Monday, six weeks before the start of the race, unless there are special conditions such as injuries or illnesses, and the top 45 in the world will automatically enter the competition list. Looking at the rankings, Federer, Djokovic, Del Porto, Zweilev Jr., Silic and other tennis stars are among them.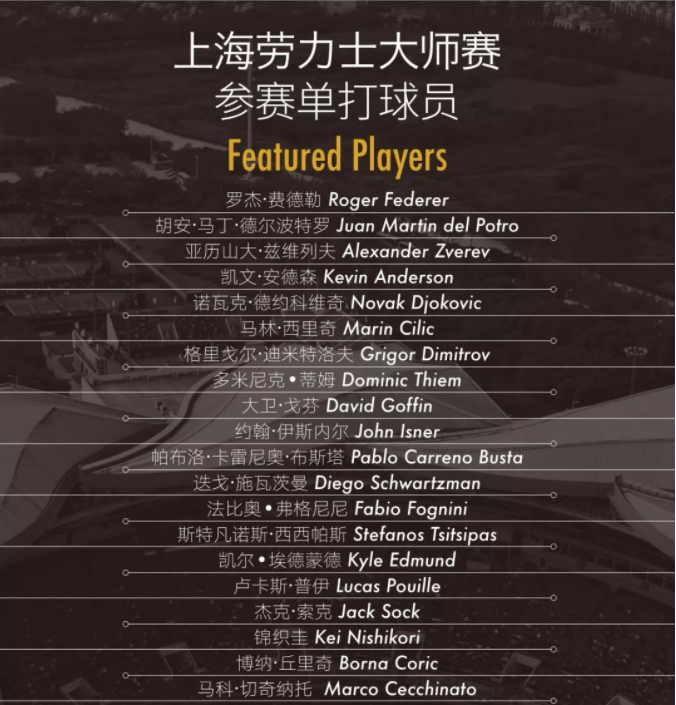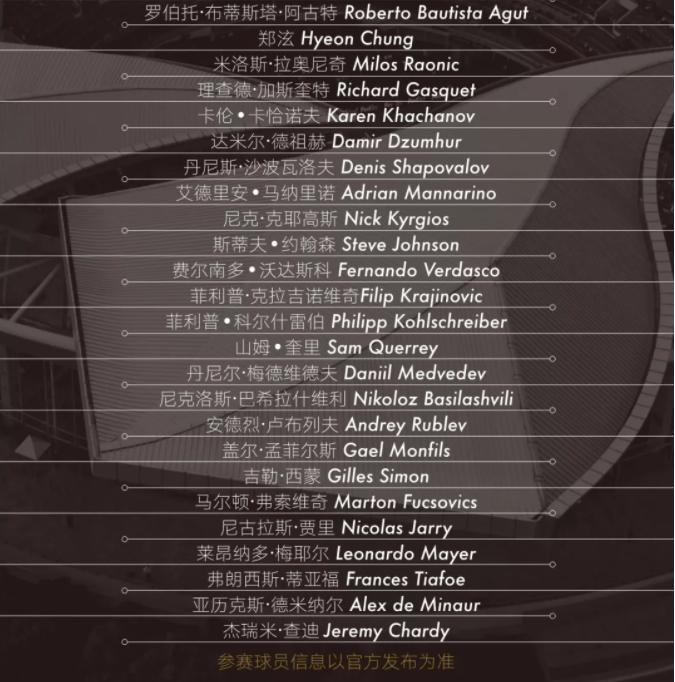 Remark: this article was translated from Chinese by machine, please refer to Chinese web site if any required.
Previous:AMERICANS HAVE A SUNNY DAY IN SHANGHAI