It was a special final that was played out at the year's first ATP Masters 1000 event. Novak Djokovic and Roger Federer battled for two hours 17 minutes with tennis that provided the huge crowd with a stunning spectacle, just as these two mega-stars of the game did last year at Indian Wells, in the BNP Paribas Open final.
For Djokovic the 6-3, 6-7(5), 6-2 victory set a milestone; it was his 50th career title which allowed him to pass his coach Boris Becker, it was his fourth title at Indian Wells and that equalled the record set by Federer and he is the first man since Federer nine years ago to win the title in back-to-back years.
"I've got to look forward to get to Miami and have a dinner with Boris; I think it's on him this time. I surpassed his 49th title, so that gives a little bit of special spice to this title," Djokovic said. "But, no, of course, joking aside, it's a great milestone. I don't take anything for granted. I don't take anything a guarantee or something that just came from the life.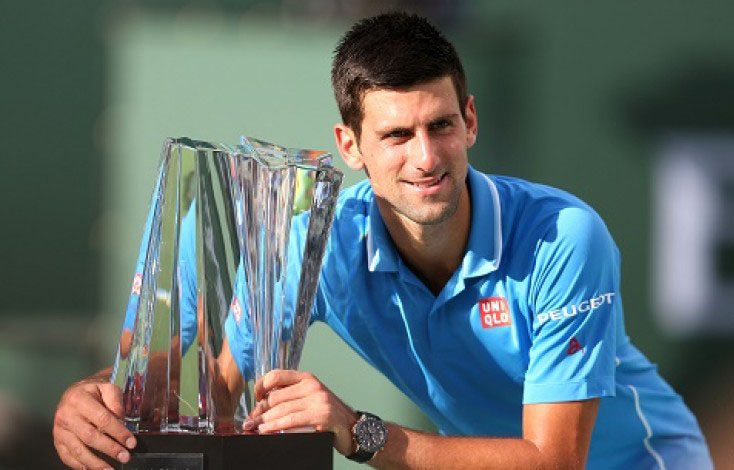 "I mean, I believe that I have to earn everything that I do, and this title today, as well. I appreciate every moment that I spend on the court. Of course the milestone that I achieved today was a great motivation for me prior to this event. You know, I always try to look for additional motivation, because that's something that is necessary, especially if you're playing on the highest level."
Djokovic seemed to be in touching distance of the trophy during the second set when he was up a break but incredibly Federer got a look-in and clawed back. The crowd was going insane with their support for the Swiss. Djokovic was faltering and he admitted the pressure had been getting to him as the disintegration of a racquet proved; double faults were creeping into his game and in the breaker he did it twice and Federer struck. If there had been a roof, it would have been blown off.
Djokovic managed to get an early break in the third and led 2-0 but Federer rallied back but in the fifth game he did the unthinkable after being up 40-15 on serve, Frederer lost it, double faulting on break point.
"It was disappointing to sort of let it slip away, and next thing you know the match is over," Federer said. " Novak did well to obviously sustain the lead for most of the match; I think he found an extra gear in the end. It was tough, you know. You know, I enjoyed the match; it had a bit of everything. Controlled aggression was the key out there to try to play like that from the baseline."
As Federer said, the match was over after that. For Djokovic it was an important win having lost to Federer the last two times they had played – at the Shanghai Rolex Masters last October and the recent event in Dubai. They should have played in the final of the ATP World Tour Finals in London last November but Federer withdrew because of a back problem, giving Djokovic a walkover to the title.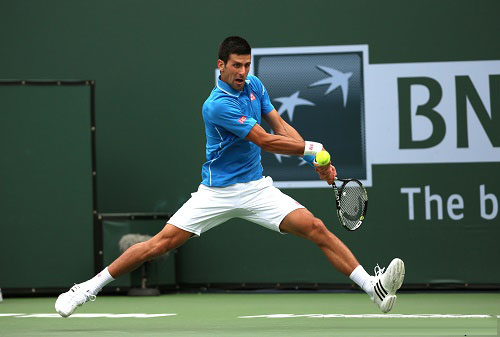 "It's great that I managed to win this match in the big tournament and to win it in a way that I felt like I was the better player on the court," explained Djokovic. "That definitely will help. It's going to give me confidence, not just for future matches that I play against him, but just for Miami and the rest of the season."
The doubles final was won by the Wimbledon champions Vasek Pospisil and Jack Sock (they beat Bob and Mike Bryan in the semis just as they did in the Wimbledon final) who defeated the Australian Open winners Simone Bolelli and Fabio Fognini 6-4, 3-6, 10-7.