1. Murray Finds His Footing Again
It's rare that a top seed and defending champion isn't seen as the overwhelming favourite to win an event, but some fans were reluctant to book Andy Murray for a third Wimbledon title after his struggles this season and opening round exit to Jordan Thompson at the Aegon Championships. However, the World No. 1 has been riding the support from his home fans into the second week and producing some of his best tennis once again.
The Brit stormed through his first two rounds and then prevailed in the match of the tournament against 28th seed Fabio Fognini. Avenging a loss to the Italian this spring at the Internazionali BNL d'Italia, Murray dug deep for a thrilling four-set victory that is sure to boost his confidence. While the other top seeds have cruised through the draw untested, Murray getting a lengthy win (and two days off) under his belt may serve him well as the competition heats up.

2. Federer And Nadal Continue Turning Back The Clock
Roger Federer and Rafael Nadal are inching closer to their fourth Wimbledon final against each other and their first since 2008. Federer has looked refreshed after skipping the clay-court season, while Nadal hasn't missed a beat since capturing his 10th Roland Garros title. Both players moved into the second week without losing a set and showed why they've won this event multiple times.
The resurgence of both Federer and Nadal this season has now extended to all surfaces. Both men are firmly at the top of the Emirates ATP Race to London, with Nadal holding a hefty lead over Federer (6,915 to 4,545) and at least double the points of his other competitors. A big Wimbledon for both men could see them battling for the top spot in the Emirates ATP Rankings at the end of the season.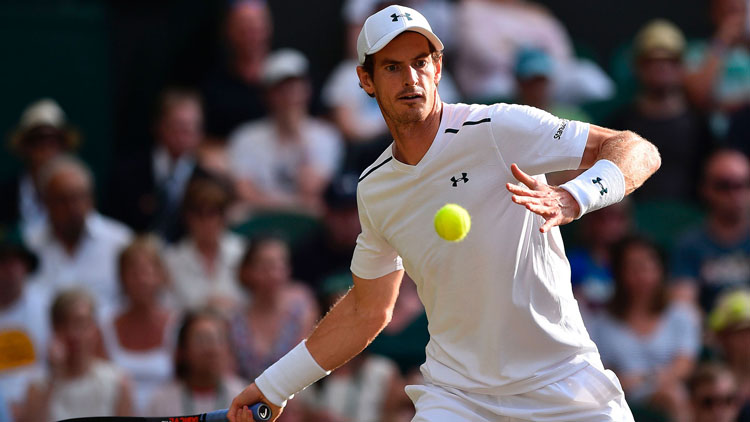 3. Djokovic Returns To Top Form
Having 1992 Wimbledon champion Andre Agassi in his corner could be benefitting Novak Djokovic more than some fans originally thought. The Serbian captured his first ATP World Tour title in nearly six months at last week's Aegon International (d. Monfils) and has continued to build off that momentum at The Championships. Djokovic dropped a mere eight games in his first two rounds and then went on a nine-game run during his third-round win over Ernests Gulbis.
After years of dominance, Djokovic deserves credit for trying a new approach and competing at an ATP World Tour 250 event in the hopes of getting match play. The four matches he received in Eastbourne have helped bring him back to his best form and put him in contention for a fourth Wimbledon title.

4. Zverev Keeps Producing Breakthroughs
Alexander Zverev has continued to produce a banner year in 2017. After winning his first ATP World Tour Masters 1000 title in Rome (d. Djokovic) and making his debut inside the Top 10, the #NextGenATP German is into the second week of a Slam for the first time. Zverev accomplished this in emphatic fashion without dropping a set and defeating two fellow #NextGenATP players along the way.
He now holds at least triple the points over everyone in the Emirates ATP Race to Milan, which determines the seven players who qualify for the Next Gen ATP Finals in Milan from 7-11 Nov. The eighth will be decided by a wild card.

All signs point to this being the first of many deep runs in a major for Zverev. His path doesn't get easier from here, with Milos Raonic, Federer and Djokovic all in his half of the draw, but Zverev has already scored wins over all three men and has the ability to do so again.

5. Grass Continues To Surprise
The uniqueness of grass-court tennis always leads to plenty of surprise upsets and unexpected players reaching the second week at Wimbledon. This year was no exception, with French veterans Adrian Mannarino and Benoit Paire rising to the occasion to reach the fourth-round.
Both men matched their best result at a major, with Mannarino reaching the last 16 at Wimbledon in 2013 and Paire doing the same at the 2015 US Open. They've also enjoyed success on grass leading into this event, with Paire recording a semi-final finish in Stuttgart and Mannarino finishing runner-up in Antalya (l. Sugita).

The two Frenchmen are projected to jump inside the Top 40 of the Emirates ATP Rankings when the newest standings are released, and have the games to continue climbing.