"We even organized an award ceremony for Federer in the restaurant to mark the popularity of his pizza. He won the Shanghai Masters too, so he literally won two titles in Shanghai last year."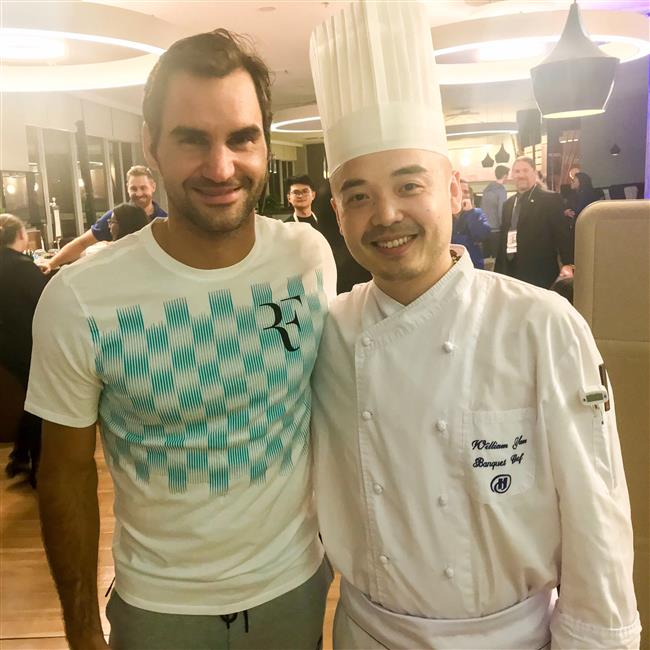 Yan said about 200 cooks were working at the Rolex Shanghai Masters — some at Qizhong Tennis Center and some in the hotel. About 80 were from the hotel while the rest were temporary hires or students from cooking schools. They would start work days before the start of the tournament to cater for players arriving early.
"We reach the tennis center at 8am to collect the ingredients we had ordered one day before," Yan said. "The preparation for lunch then starts. There is no break hour since the Player's Restaurant operates the whole day from 8:30am to 0:30am. We will usually be kept busy till 10pm. Some players are scheduled with late games and will need a bite or drink after the match. The last orders are at 0:30am, but restaurant staff would sometimes have to work till 2am."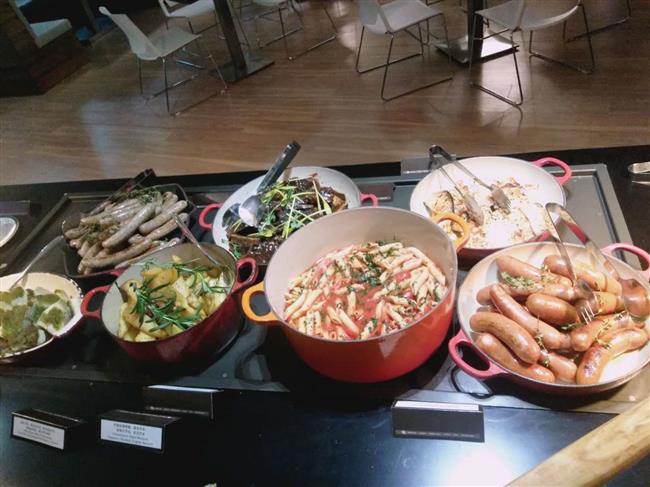 Yan said the kitchen usually prepared food for up to 1,200 people, including players and VIP guests, per day during the tournament.
"We use organic vegetable and imported beef, mutton and seafood," said Yan. "The food and drug administration has strict requirements for us, especially for the Player's Restaurant. They check the qualification of our suppliers and health certificates of the cooks every year."
Yan said the players are mostly young athletes who are not picky about food.
"They are actually like children and eat almost anything. But there is still a certain regularity — they prefer high-sugar food before a match. After a match, they take food with high protein. We will keep a note of what food players like and make slight adjustments every year.
"But there are also cases when some players have special requirements. Novak Djokovic takes only gluten-free food both before and after a match, which might be a requirement from his dietician, and we will surely follow the requirement.
"Rafael Nadal has the habit of ordering teppanyaki every day when he returns to the hotel after the match and can finish two kilograms of beef in one meal."
"No matter big name or not, as long as a player has demand, we will do the best to meet it. That's why the feedback from the players is that Shanghai provides the best service among all of the world's tournaments regarding food, which is a recognition of our work," said Yan.
A kitchen is set up at Qizhong Tennis Center one month before the tournament starts.